Current Affairs
Shaksiyat
This is a life sketch program on celebrities. Interviews were conducted with a few personalities and a life sketch of each personality has been prepared. Some life sketches discussed below.
Neev se shikhar tak
Vision 2000-ShabanaAzmi
Vision 2000- Dr. Karan Singh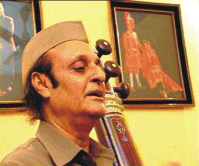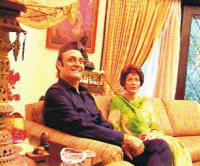 This is a biography of Dr. Karan Singh for DD. Anupama had an opportunity to interact with Dr. karan Singh to know more about him as an individual a personality in its own field. He is not only an expert politician but he also possess some kind of artistic excellence. He is a well versed in music.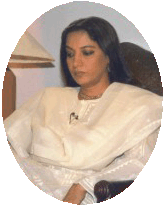 This is a personality based biography for DD. It focuses on Ms. Shabana Azmi as an actress a member of Parliament and an UN Goodwill Ambassador.
Shabana Azmi is the daughter of renowned Urdu poet, Kaifi Azmi and reasoned stage actress Shaukat Kaifi. She is a graduate in Psychology from St. Xavier's College in Mumbai. She secured Diploma in acting from the Film & Television Institute in Pune. She is the winner of an unprecedented five National Awards for best actress in India for the films "ANKUR"(1974), *ARTHW(1983), "KHANDHARB(1984), "PAAR"(1985) and "GODMOTHER" (1999) and International awards for best actress at Tao mina Art Festival in Italy for "PATANG" (1994), the Chicago International Film Festival and the Los Angeles out fest for Deepa Mehta's film "FIRE"(1996)
She has been Chairperson of the jury at Montreal International Festival and the Cairo International Film Festival.
Shabana Azmi, wife of poet, lyricist and screen writer Javed Akrhar, has been an achiever in every field she opted to work in. For excellence in social activism, she won the Rajiv Gandhi Award as well as Yash Bhartiya Award from the Government of The State of Uttar Pradesh. Most significantly she was awarded the "Padma Shri" in 1988 by the Government of India, This is an award given to eminent citizens for excellence in their field and distinguished contribution to society.
The President has also nominated Shabana Azmi as Member of Parliament of Rayja Sabha. She has recently been appointed as United Nations Goodwill Ambassador on population & development.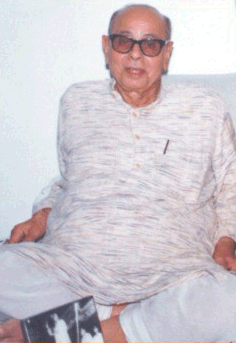 This is a documentary on the then BJP President Sh. Kusha Bau Thakre. Thakre started out early as a party worker for the Bhartiya Janta Party. Working for the betterment of nation has been a passion with Thakre. Slowly, his efforts came to be noticed by the party leaders and Kusha Bau started climbing the ladder of success in the BJP.
Kusha Bau Tharke reached the peak of career as a party worker when he was selected party President. He carried out all the responsibilities associated with the post very meticulously. He has been "anti congress" propagator always and openly calls the Congress as the "CAM-TAINTED CONGRESS".
On speaking of the party alliance with Sukhram's party in Himachal Pradesh, he said that there was no alternative accept to tie up with Sukhram's party to get his two votes or else allow the scam-tainted Congress to be in saddle in the State. He said that the BJP's commitment was not to allow the Congress to come to power.
He strongly opposed to promoting personality cult (Vyaktivaad) in the BJP. He said that the Vajpayee was not imposed He came up with service. Putting up some one only in the name of a family is personality cult which is practiced widely in the Congress.