Vision
Tirupati Media is a dynamic and fast growing production company of India. The professionals equipped with the best gear (minds) with us are as good as anywhere else in the world.
Philosophy
Tirupati Media specializing in a wide variety of entertainment program. We are in this creative business because we like doing it. We know the industry and understand the needs of our society. The Organisation is our way of making a contribution and carving its own niche in the world of Entertainment- Emerging Revolution of our Times.
History
Founded in the year 1997 by Anupama, TIRUPATI MEDIA has relevant experience in these areas :-
SOCIAL MAGAZINE PROGRAMMES
TOURISM
COMEDYSERIAL
INTERVIEWBASED SERIALS
DOCUDRAMA
CURRENT AFFAIRS
SPOTS
ENVIRONMENT
A FILM ON URDU POET
INDIAN HANDICRAFTS
AD FILMS
BIOGRAPHIES
DOCUMENTARIES
During these years TlRUPATI MEDIA has thoughtfully planned and efficiently executed varied projects under 13 major sectors.
These number of years uninterrupted progress has developed diverse experience and ability to provide high quality projects across India.
WHAT MAKES TlRUPATI MEDIA DIFFERENT
INNOVATIVE APPROACH TO COMMUNICATIONS
Creativity or Anupama- Synonymous.
The Urge to do something different with a difference making it unique had been her style.
At TIRUPATI MEDIA we believe that Communicating to the right audience in the right way at the right time is essential for the success of any communication program.
Anupama with her crew are eternally in search of excellence in media through innovative methods.
We brain storm, we shaxe ideas we think differently- as a result we keep coming up with new and pleasant discoveries- A proposed project "Rishton Ki Dori" a family dramasoap ison its way togiveandadd valueinour dailylives. "BebakSach" Truth without fear is a kind of program.
Establishing link between public and elected representatives as well as projecting transparency.
Unique Positioning.
Being the most experienced producing company we strive to reach out to address the needs of our society to reach out to address the needs of our society. This belief ensures that we keep our customer's customer in mind while preparing and placing it on the table.
The 25 documentaries that were made under TlRUPATI MEDIA for DOORDARSHAN on varied subjects are on Sensational Aspects
ABOUT THE PRODUCER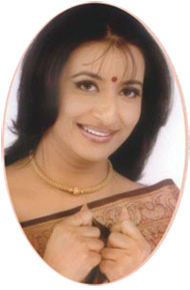 Creativity is the ground on which is based on each and everythought of ANUPAMA, the urge to do something different than others with her own style has set Anupama aside a long queue of Producers.
Anupama started her career with a social magazine "Parichay" for Doordarshan after which she moved on to anchor a couple of more shows for the channel. however she soon got interested in production as the behind camera work fascinated her and she began to explore the possibilities of opting this new role.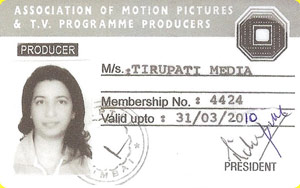 She soon made it in the production circuit in 1997 and with her instincts for creation she soon adorned a grab of a producer where she got to learn new things besides she also got her hands on editing and managerial skills necessary for productions and launched her own production company. The birth of TIRUPATI FILMS saw Anupama growing with interesting programs like POP JUNCTION and SHAKSIYAT. the 25 documentaries that Anupama made for Doordarshan on varied subjects helped her to carve a niche for herself.
She is also a member of Association of Motion Pictures and TV Programme Producers since 2003.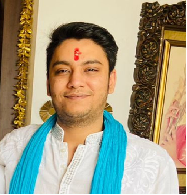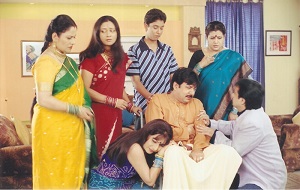 Mr. Abhinav Jain, He Joined the company as a partner back in 2011. He finished his BBA and did internship from Tirupatimedia itself. however, He soon got interested in production as the behind camera and he began to explore the possibilities of opting this new role and successfully completed a number of projects In the field of daily soap, current affairs, documentaries etc and He has worked as child artist also.
Most importantly Taking a step Forward to become member of MOTION PICTURES AND TV PRODUCERS ASSOCIATION in 2011.
Production Team
Creativity is a key factor. It is like a bud blossoming into a flower and spreading its sweet incense, making its presence indeed a remarkable natural phenomenon - "A WORLD OF FILM MAKING".
ALL THIS IS OUR PRODUCTION TEAM.
Memories